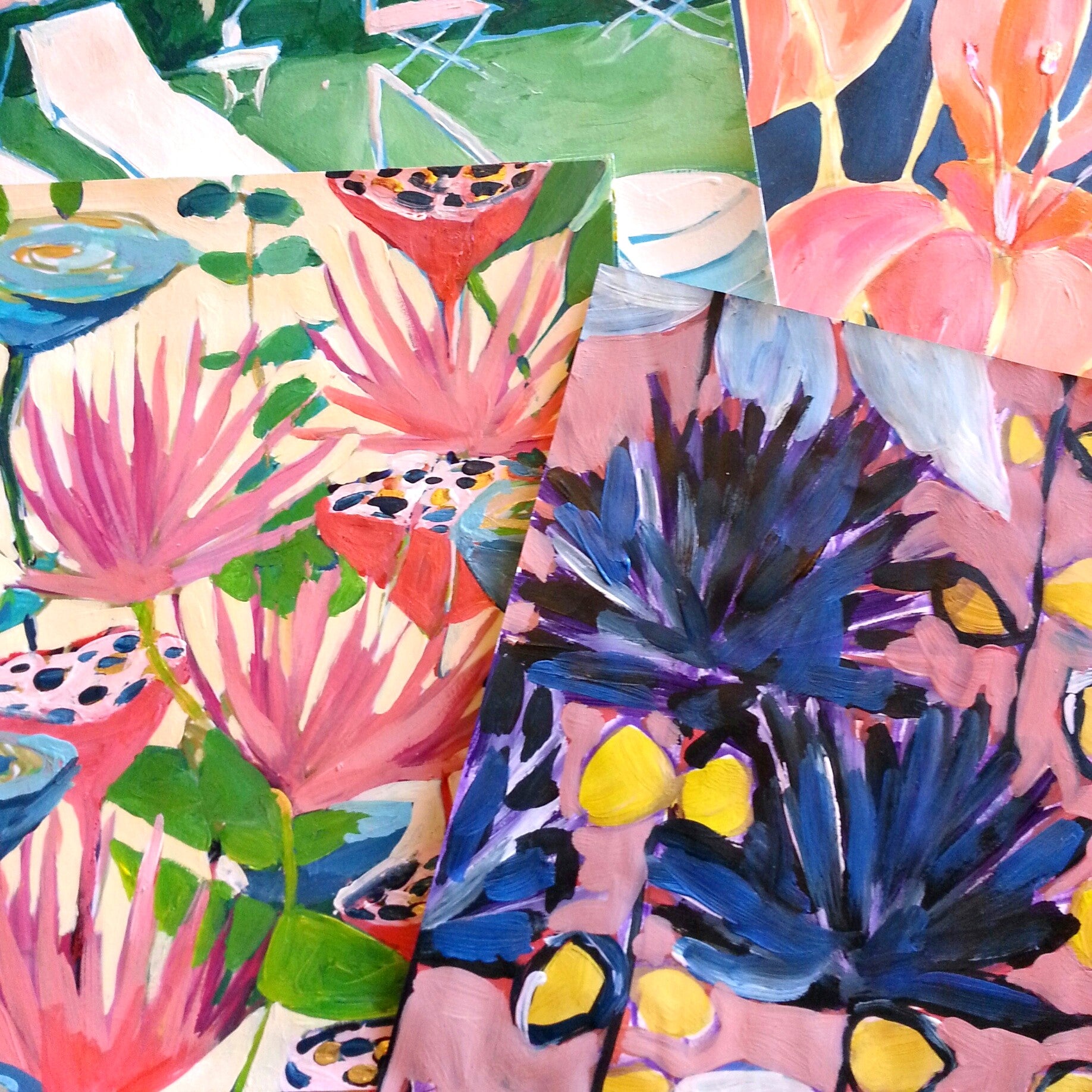 Welcome to the colorful world of Lulu DK art & design!
We are thrilled to be growing Lulu Dekwiatkowski's sought after line of fine art prints. Her work and career have been published in Elle Decor, Architectural Digest, Vogue, and Veranda to name a few.
We hope your purchase brings color and life to your home!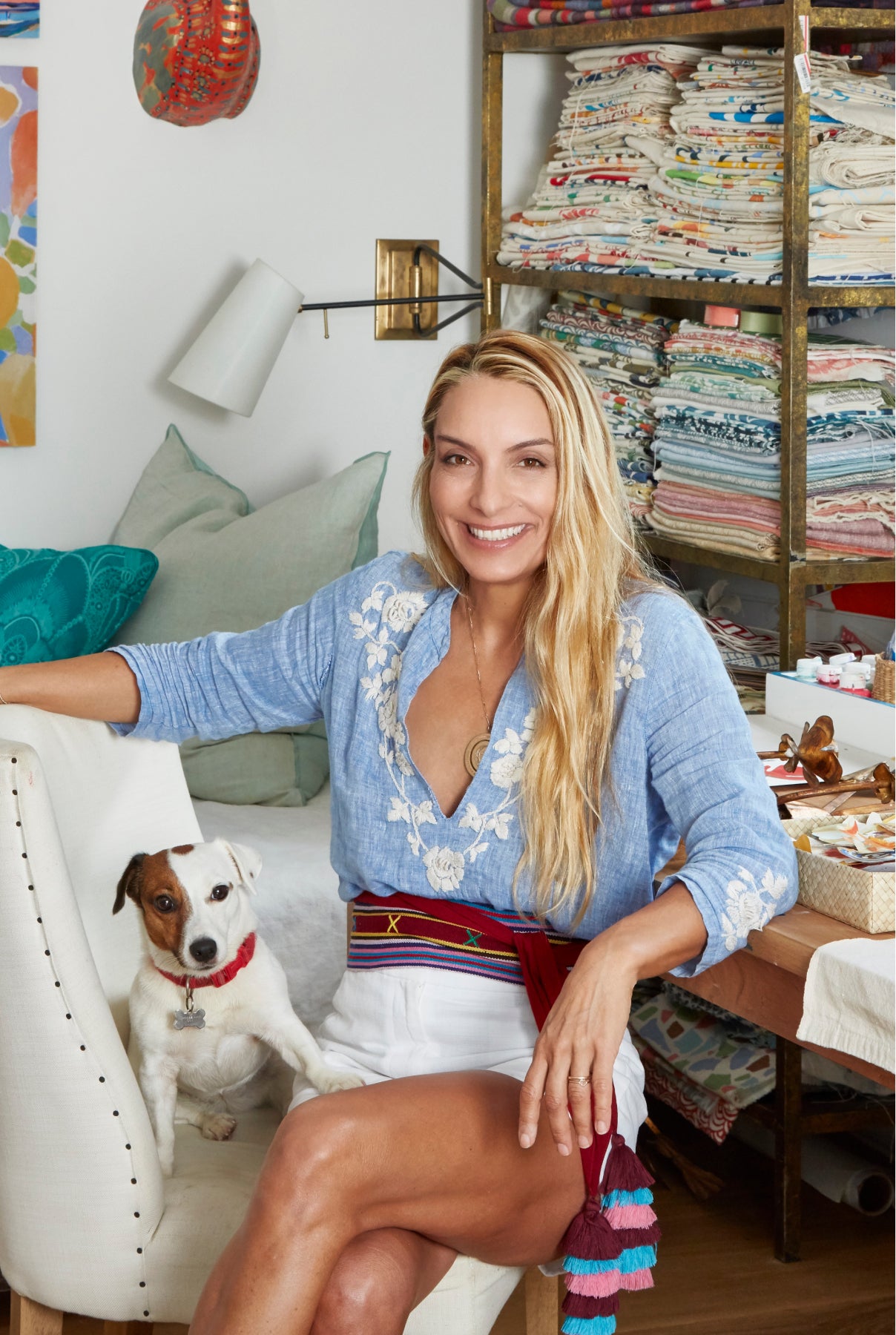 Lulu Dekwiatkowski
Growing up between New York City, the Hamptons, and the Bahamas, I was surrounded by a kaleidoscope of color and nature. My mother was an avid interior designer and an absolute style icon. For this reason, my mother and Mother Nature have always been my 2 biggest sources of inspiration. They are the benchmark of my artwork & the making of Lulu DK.
After studying fine arts at Parsons, I moved to Paris where I discovered tromp l'oeil and started painting clients' walls with large floral and color-filled geometrics. The interior designers I was working with convinced me to transform these wall designs into paintings, fabrics and wallpaper. From there, I made the cover of Elle Decor and my career took off. In 2008, I released my first book - a visual autobiography of my life called, LULU. The entire book is done by hand and is my proudest piece of work.
The artwork on this website is a collection of all my travels throughout the world. I paint and create every day as a source of morning meditation and everything stems directly from my head, free flow, colorful and playful.
I believe your home should bring peace and pride. For me, bright art and fun fabrics can transform a space from plain to powerful. So, if you are feeling like your home needs an instant splash of color and life, welcome to LULU DK!